Come 11:30 PM PST time, no other song will matter for, I'd say, the next week. Adele is back after selling over 30 million copies of her previous album, "21." The rumored promo for "25" is sensational, unique, and an all-out event. Curiosity surrounds the album regarding how the album will sound, topics of the songs, and also with streaming becoming more dominant and physical album sales dwindling even more so, how the album will fare sales wise.
Adele tweeted an open letter yesterday explaining how she approached "25" and apologized for the 4 year wait.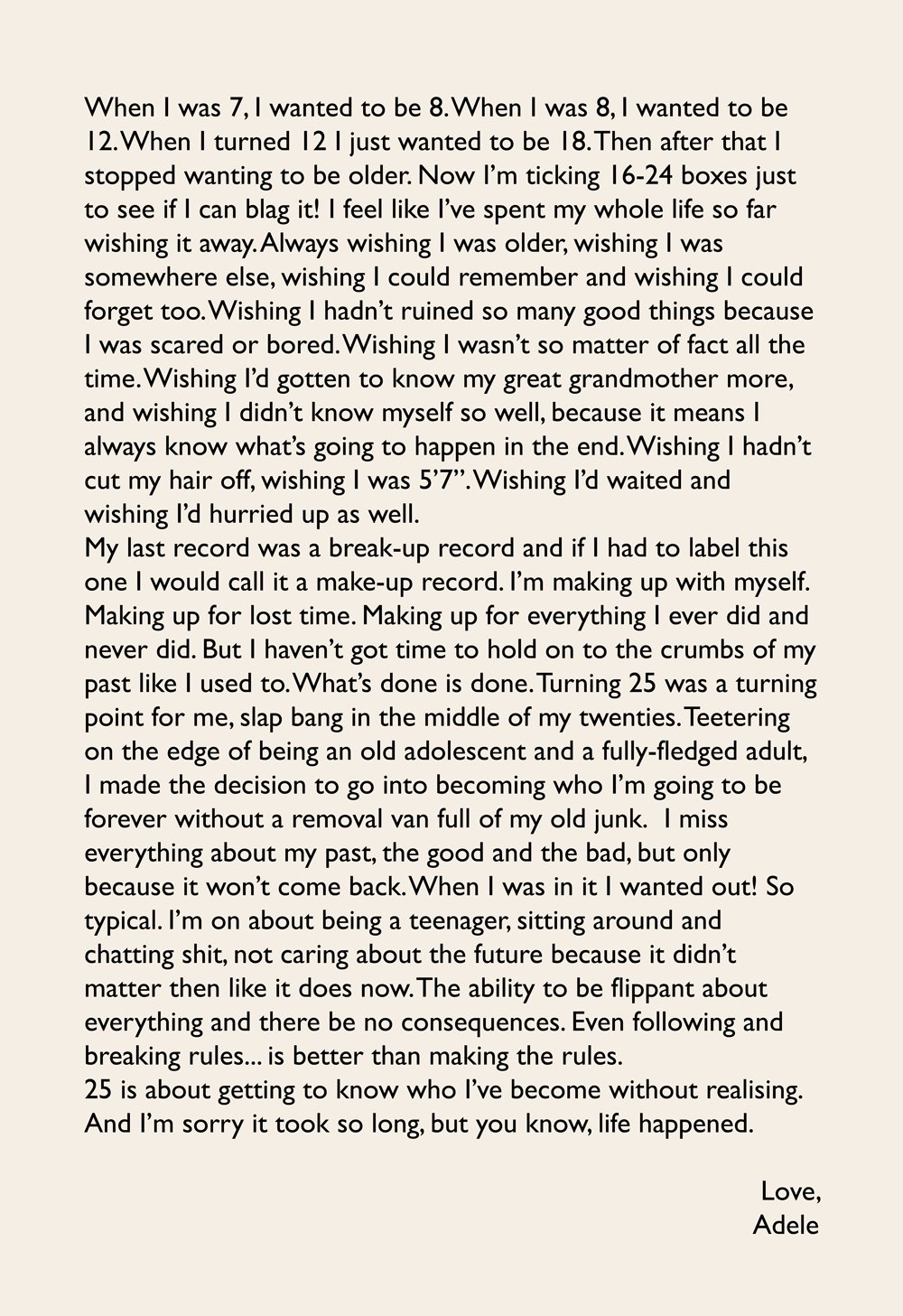 I seriously want to quit my job and just report on all things Adele. As you all know, I'm obsessed with Lana Del Rey and she has unique ways of marketing, but Lana seems to be scaling back on television performances and all things "being in the spotlight." Whereas Adele will dominate EVERYTHING.
The track listing last also been released and I'm glad she doesn't have 99 songs on it. A good, solid, 11 songs. Hopefully none are "filler" tracks, but we'll have to wait and see.
1. Hello
2. Send My Love (To Your New Lover)
3. I Miss You
4. When We Were Young
5. Remedy
6. Water Under The Bridge
7. River Lea
8. Love In The Dark
9. Million Years Ago
10. All I Ask
11. Sweetest Devotion
I'm excited, elated, and stressed. Stressed because I know getting tickets to her tour will be a damn Olympic obstacle.